Media
Securitisatie en de huizenzeepbel in NL
VPRO Argos (20 juli 2013)

Meer dan een miljoen Nederlandse hypotheken staan onder water. En banken zijn strikter dan ooit met eisen stellen aan klanten die een hypotheek willen. Er is één woord in de analyses van de problemen op de woningmarkt dat je heel weinig tegenkomt en dat is securitisatie.

Lees verder...

Trends in pensioenbeleggingen
NPN Pensioen (25 februari 2013)
Jorge Groen

Ook al is lang niet alle rommel van de kredietcrisis opgeruimd: asset-backed securities zijn voor pensioenfondsen geen vies begrip meer. Hoewel de vraag naar collateralized debt obligations (CDO) is ingestort en die voor asset-backed securities (ABS) ongeveer is gehalveerd, bieden banken sinds 2010 weer eenvoudig gestructureerde ABS-obligaties aan met relatief veilige onderpanden als Nederlandse en Britse hypotheken en Duitse autoleningen.

Lees verder...

EUROZONE SOLUTION - CRACKS IN EUROPEAN FUND
International Financing Review (29 October, 2012)
Mike Nawas and Dennis Vink

Their idea is that the ESM provide a first-loss for any eurozone rescue, providing enough credit support to attract a G20 or IMF package at a senior level. Ideas discussed last year included giving EFSF a banking licence or tranching the rescue fund itself, but floundered as EFSF CEO Klaus Regling wrote an open letter to emphasise the equality of investors in the EFSF.

Click here for the complete article...

OVER KREDIETVERLENING
Mejudice (26 november, 2012) en Z24 (27 november, 2012)
Dennis Vink

De oude manier van securitisatie moet nieuw leven ingeblazen worden. Kredietverleners zijn met handen en voeten gebonden aan risicoregels als Basel III maar de Europese securisatiemarkt is veel betrouwbaarder gebleken dan de Amerikaanse, ook tijdens de economische crisis. Versoepeling van de risicoregels kan lucht geven in de kredietverlening voor bedrijven en consumenten.

Lees verder...

TREASURY BELEID PROVINCIE UTRECHT
RTV Utrecht (13 maart 2012)
Dennis Vink

De provincie Utrecht wil de beleggingsportefeuille gaan afbouwen. Het geld is in zogenoemde garantieproducten belegd maar omdat het risico daarvan te groot wordt stopt de provincie daarmee.

Klik hier voor het interview.

RWANDA, READY TO BE RATED
Radio Netherlands Worldwide Africa (20 May 2011)
Dennis Vink

An average 8 percent yearly economic growth rate, a controlled inflation rate: Rwanda seems to have it all. By the end of 2011, the country wants to cash in on the trust that these numbers generate amongst foreign investors. But before Rwanda can do business on the international financial markets, it is in desperate need of good ratings.

Click here for the complete interview.

ISESAVE PROVINCIE NOORD-HOLLAND
RTV N-H (radio uitzending in 2008)
Dennis Vink

Op 7 oktober 2008 is de IJslandse bank Icesave omgevallen, met als gevolg dat deze bank niet langer aan zijn verplichtingen kon voldoen. Nederland heeft met de IJslandse autoriteiten overlegd om meer duidelijkheid te krijgen voor de spaarders van Icesave. Op de rekeningtegoeden van 120.000 Nederlanders waren het IJslandse en Nederlandse depositogarantiestelsel van toepassing.



NEDERLANDS BEDRIJFSLEVEN FINANCIERT TE CONSERVATIEF
De Financiële Telegraaf (6 juli 2007)
Dennis Vink

Een voorschot op je zakgeld: als een kind het vraagt, fronst papa zijn wenkbrauwen. Maar bedrijven vragen steeds vaker of ze hun toekomstige inkomsten nu alvast kunnen krijgen. Dit jaar wordt een recordbedrag van €531 miljard aan voorschotten gegeven. Nederlands bedrijfsleven zijn hiermee te conservatief, vindt Dennis Vink, docent bedrijfsfinanciering aan de universiteit Nyenrode.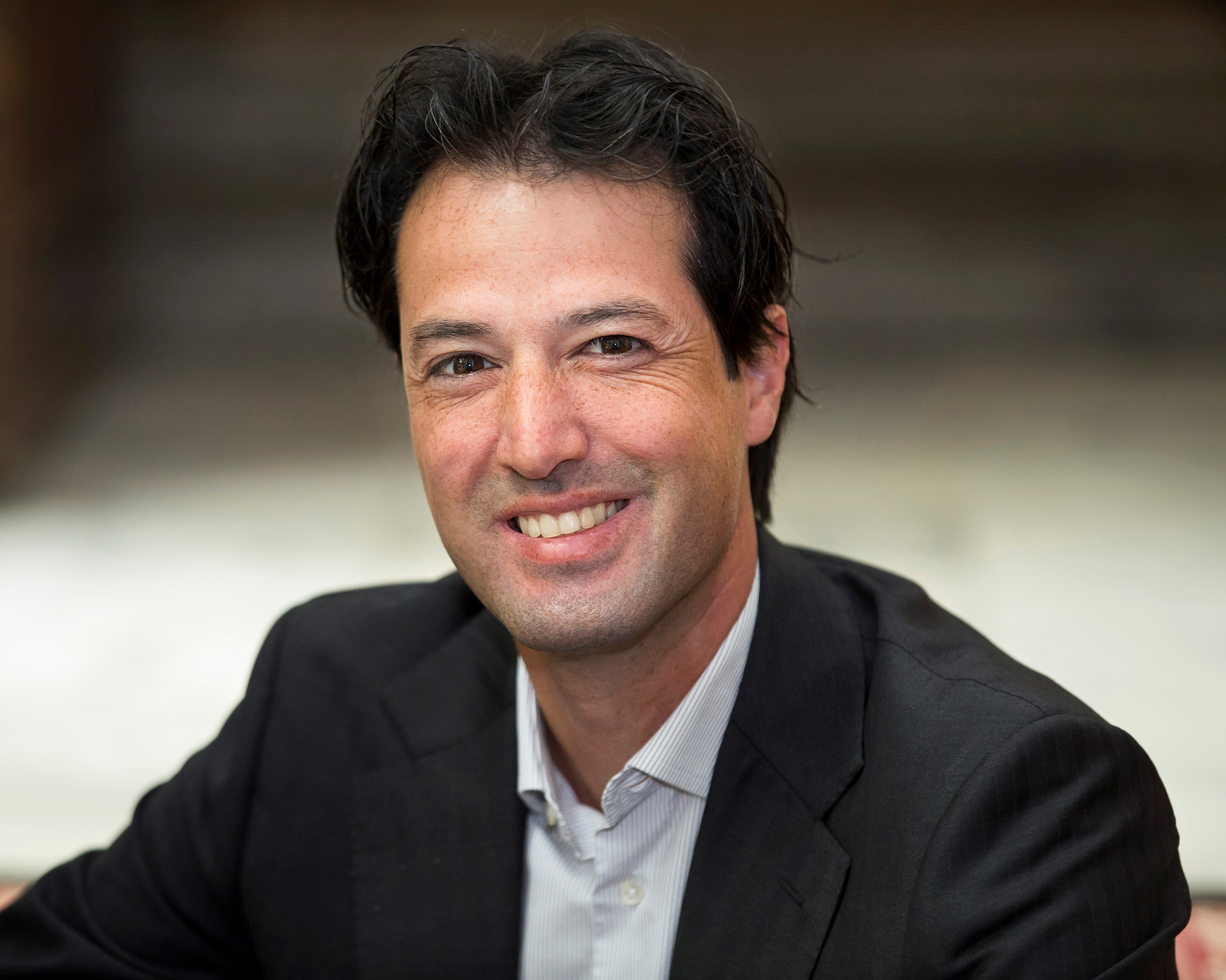 Bio - Publications - Opinion - Photo's - Media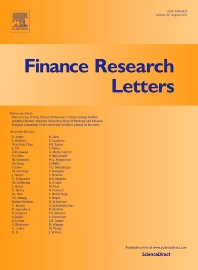 Download latest research...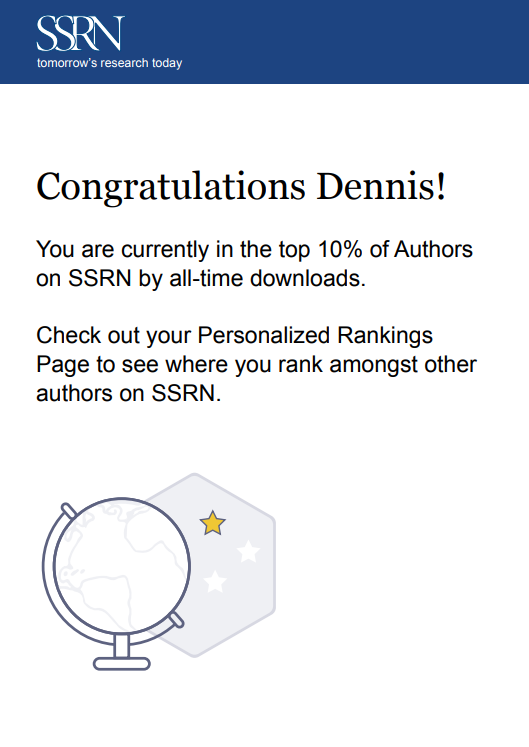 See more research on SSRN...
My work at Nyenrode consists of managing the Finance department, academic research, applied research / consulting, and teaching (mostly at the executive level). My teaching and executive development interests revolve around corporate finance, structured finance, and investment management. Students voted me Professor of the Year in the Executive MBA in 2009. I led training programs for management at major corporations, such as Eureko / Achmea, Eneco, Bam, Heijmans, and ABN AMRO in the area of investing, financing, international financial markets, and leadership issues. My main research interests are in understanding structured products, credit ratings, and on how structural features of structured products are changing with a focus on Europe. I have been working with Frank Fabozzi, Professor in the Practice of Finance at Yale, on research for several years. I also worked on applied research / consultancy projects for ABN-AMRO, Ballast Nedam, Essent, NIBC, Kroymans Corporation, Ministerie van Verkeer & Waterstaat, SHV, and Stork, among others. These projects included asset-backed securitization issues, value-based management and cost of capital issues, to name but a few.
For more information click here.