Professional publications on structured finance
FLAWED LOGIC
Regulators' confidence in extra ratings 'misplaced'
Structured Credit Investor (13 January 2017)

The regulatory drive to require multiple ratings for European structured finance products may not achieve its intended aims, despite necessarily adding costs. The findings of a recent Finance Research Letters study suggest that the regulatory initiative is based on an understanding of market practices that is not borne out by facts.

Lees verder...

SECURITIZATION PRICING IN A POST-CRISIS MARKET
Securitization Asia (June 2016)
Mike Nawas and Dennis Vink

Policy-makers seek to make the securitization market more resilient and sustainable, preventing the excesses that were able to pop up in certain segments of the securitization market, but they do not seek the closure of securitization market

Lees verder...

Six million dollar questions voor uw commissarissen
Finance & Control (juni 2013)
Dennis Vink

Zijn raden van commissarissen wel in control? Dat is de vraag die in veel mensen opkomt als er weer eens een bedrijf in moeilijkheden verkeert door fout gelopen investeringen. De auteur formuleert zes vragen die u de leden van de raad van commissarissen van uw bedrijf zou moeten stellen om te weten te komen of ze inderdaad in control zijn.

Lees verder...

In het land der blinden...
Het Idee (februari 2013) Mr Hans van Mierlo Stichting
Dennis Vink

Allerlei complexe financiële producten en constructies lagen ten grondslag aan de huidige financiële crisis. Strengere regels en meer toezicht zou een herhaling moeten voorkomen. Maar lost dit de complexiteit op? Of maakt deze bureaucratie het erger?

Lees verder...

MORTGAGE-BACKED SECURITIES: IMPLICATIONS FOR OVER-RELIANCE ON RATINGS
CFA Digest Vol. 42, No. 2 (May 2012): 86-88
Frank J. Fabozzi, CFA and Dennis Vink (summarized by Nicholas J. Handley, CFA)

The authors investigate the pricing of U.K. residential mortgage-backed securities primary issues in the years prior to the credit crisis. They find that investors did not rely excessively on credit ratings but that the investors interpretations of their proprietary research were sometimes amiss.

Read more...

SEVEN LESSONS FOR A CFO
International Association of Financial Executives Institutes Quarterly (2011): 34-38
Dennis Vink and André E. Thibeault

Before the subprime meltdown the asset-backed market had grown to become one of the largest capital markets in the world in terms of size and volume. The market was not only accessed by financial institutions, but also by corporates. The overall issuance has continued in Europe and the United States despite the crisis, albeit at lower levels.

Read more...




TRENDS IN SECURITIZATION
The Financial Executive 48 (2010): 16-21
Dennis Vink en André E. Thibeault

Has securitization come to an end? In October 2009 the International Monetary Fund published a report on navigating the financial challenges lying ahead. In it, the IMF makes the case that restarting the securitization markets is critical to limiting the real sector fallout resulting from the credit crisis amid financial sector deleveraging pressures.

Read more...

FINANCIERING IN DE ZORG
MCA 6 (2010): 14-21
Dennis Vink en Janko Lindenbergh

Liberalisatie in de Nederlandse zorgsector heeft gevolgen voor de financiering van grote investeringen zoals voor vastgoed. Voor het doen van nieuwe investeringen zijn zorginstellingen nu vrijwel volledig aangewezen op de kapitaalmarkt om financiering aan te trekken.

Lees verder...

SECURITISATIE: HOE NU VERDER?
Maandblad voor Accountancy en Bedrijfseconomie (2009): 215-223
Dennis Vink

Het themanummer van het MAB van juni 2009 is gewijd aan de kredietcrisis. Naast een column van Jules Muis, die zich afvraagt of academici in voldoende mate bij de kredietcrisis als poortwachters hebben gefunctioneerd, wordt in dit artikel de aspecten van de crisis behandeld.

Lees verder...

SECURITISATIE: EEN VERGELIJKENDE ANALYSE TUSSEN ABS, CDO en MBS
Kwartaalschrift Economie 4 (2008): 415-446
Dennis Vink en André E. Thibeault

De kapitaalmarkt waarin door activa ondersteunde emissies worden uitgegeven en verhandeld is samengesteld uit drie belangrijke categorieën: ABS, MBS en CDOs. Deze drie belangrijke categorieën hebben wij vergeleken, waarbij we onderzochten in welke mate de relatie tussen de gemeenschappelijke prijsfactoren en de kredietpremie verschillen.

Lees verder...

DETERMINANTS OF ASSET-BACKED SECURITIZATION SPREADS AT ISSUE
Presentation Standard & Poor's, New York
Dennis Vink

After controlling the credit rating for key aspects of a securitization issue, one important conclusion is that that credit rating does not provide an unbiased estimate in the determination of spreads. At best, credit ratings explain about 75% of the issuance spread.

Click here to view the presentation

ABS, MBS and CDO COMPARED
The Journal of Structured Finance 2 (2008): 27-45
Dennis Vink en André E. Thibeault


The capital market in which the asset-backed securities are issued and traded is composed of three main categories: ABS, MBS and CDOs. We were able to examine a total number of 3,951 loans (worth €730.25 billion) of which 1,129 (worth €208.94 billion) have been classified as ABS. MBS issues represent 2,224 issues (worth €459.32 billion) and 598 are CDO issues (worth €61.99 billion). We have investigated how common pricing factors compare for the main classes of securities.

Read more

SECURITIZATION LANDS IN EUROPE: 10 LESSONS TO REMEMBER
Tijdschrift voor Organisaties in Control 11 (2007): 14-21
Dennis Vink

The most recent trend witnessed in the securitization markets is the application of securitization techniques to the financing of operating assets. This technique is called whole-business or operating-asset securitization. With the help of this technique, the British football club Arsenal sold its gate receipts and hospitality revenues in the largest football securitization transaction to date, in July 2006, and raised £260 million.

Read more...

WHY DO CORPORATES USE BUSINESS SECURITISATION?
Tijdschrift voor Corporate Finance 4 (2002): 34-36
Dennis Vink en Gerard Mertens

Practioners in continental Europe have been discussing business securitisation transactions, following the completion in recent years of several high profile transactions in the United Kingdom, Germany, Belgium, and France. Given the limited understanding of why and how business securitisation creates value, the purpose of this article is to analyse the structural features and to provide an answer to the interesting question why corporates use business securitisation.

Read more...

BEDRIJFSSECURITISATIE: EEN UITDAGING VOOR ONDERNEMINGEN
Tijdschrift voor Corporate Finance 3 (2002): 30-36
Dennis Vink

Bij bedrijfssecuritisatie maken bedrijven gebruik van een securitisatiestructuur die het mogelijk maakt om bedrijfsactiviteiten voor een aanzienlijk deel te financieren middels de uitgifte van obligaties met lange looptijden en een gunstige kredietbeoordeling. Het bijzondere van de bedrijfssecuritisatie is dat in geval van faillissement van de originator de SPV de volledige zeggenschap krijgt over de gesecuritiseerde activa middels het aanstellen van een bewindvoerder voor de resterende termijn van de financiering.

Lees verder...

INNOVATIE IN DE FINANCIERING VAN BUY-OUTS: DE BASISPRINCIPES VAN BEDRIJFSSECURITISATIE
Tijdschrift Financieel Management 6 (2001): 21-30
Dennis Vink, E.M. Sprokholt, en Leo P.F. van de Voort

Aan de hand van enkele recente transacties worden de basisprincipes van een alternatieve vorm van buy-out-financiering uiteengezet: whole-of-business securitisation. Bedrijfssecuritisatie kan een geëigend instrument zijn om de financieringsstructuur te optimaliseren.

Lees verder...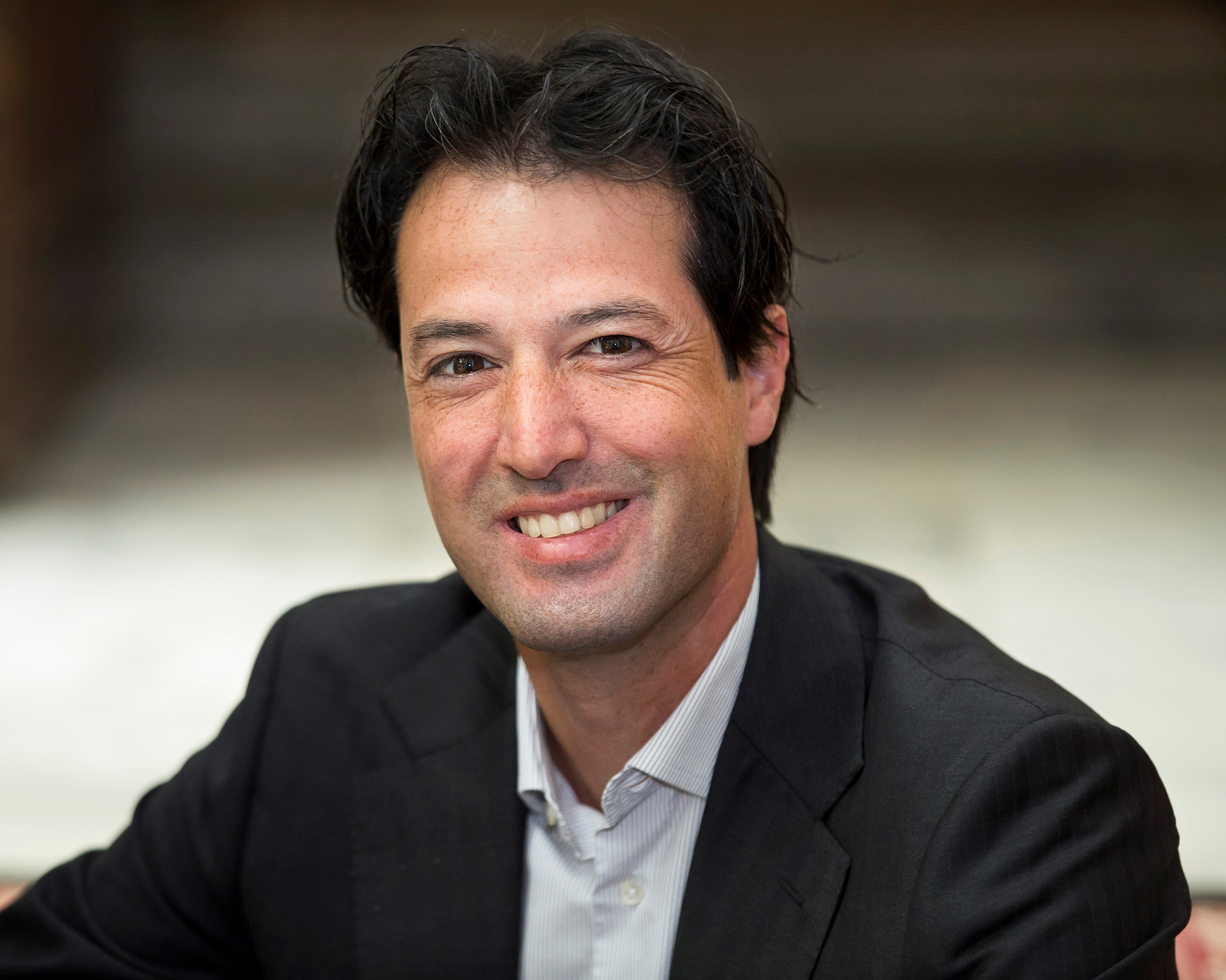 Bio - Publications - Opinion - Photo's - Media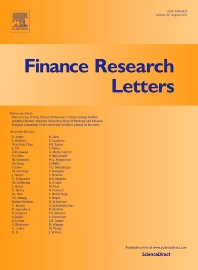 Download latest research...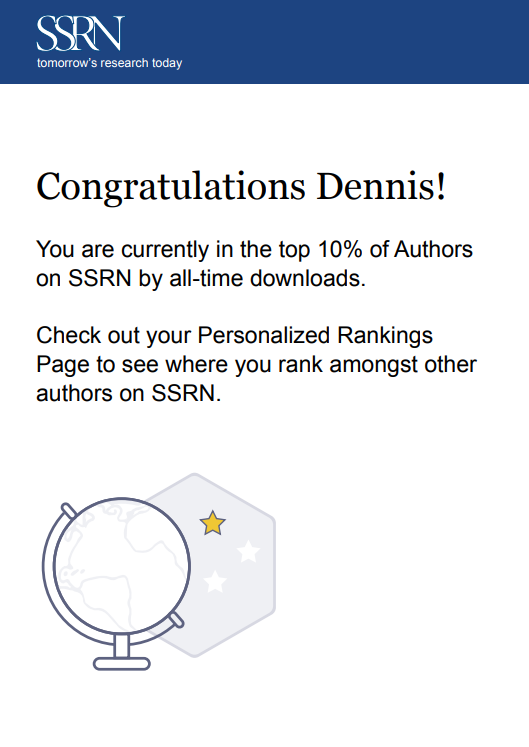 See more research on SSRN...
My work at Nyenrode consists of managing the Finance department, academic research, applied research / consulting, and teaching (mostly at the executive level). My teaching and executive development interests revolve around corporate finance, structured finance, and investment management. Students voted me Professor of the Year in the Executive MBA in 2009. I led training programs for management at major corporations, such as Eureko / Achmea, Eneco, Bam, Heijmans, and ABN AMRO in the area of investing, financing, international financial markets, and leadership issues. My main research interests are in understanding structured products, credit ratings, and on how structural features of structured products are changing with a focus on Europe. I have been working with Frank Fabozzi, Professor in the Practice of Finance at Yale, on research for several years. I also worked on applied research / consultancy projects for ABN-AMRO, Ballast Nedam, Essent, NIBC, Kroymans Corporation, Ministerie van Verkeer & Waterstaat, SHV, and Stork, among others. These projects included asset-backed securitization issues, value-based management and cost of capital issues, to name but a few.
For more information click here.